Gemstones, Rocks, Lapidary, and Crystals.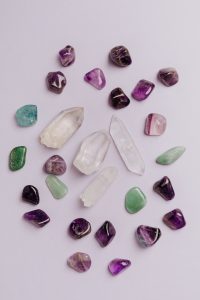 Mike Collins is an expert in gemstones, rocks and lapidary. He carries an affordable and huge selection of large and
small pieces of Amethyst, Rose Quartz Crystal, Tiger's Eye, Onyx, Smokey Quartz, Blue Agate, Jasper, Amber, Noble
Serpentine, Turquoise, Fluorite, Quartz, Obsidian, Jade and much, much more…
Now offering Crystal Essential Oils

mikefurnrefinish@gmail.com.