Valeria Moore
Emotional Patterns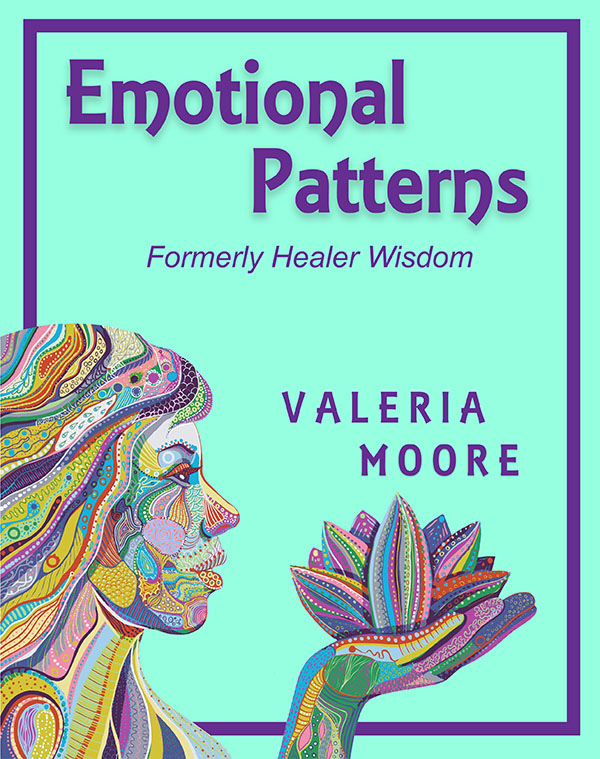 Fears, Emotional States and Created Patterns by Disease, Disorder and Trauma
Formerly Healer Wisdom
Emotional Patterns is a metaphysical analysis of over 500 diseases, disorders and traumas. Each disease, disorder or trauma has a specific set of underlying fears, emotional states and created patterns (beliefs) that provide a look at what patterns might be held in the body.
The website is updated frequently with new information.
Valeria Moore has over 20 years of exploring the mind-heart-body connection to disease, disorder and trauma through her work with clients and intuitive research. She has trained with a wide variety of teachers and masters in consciousness and emotional release therapies.
This book is for anyone on a journey of healing as either a healing arts professional or an individual exploring the foundations of non-peace (dis-ease). The information has been written to provide a catalyst of recognition that opens the doors to the next level of growth in a personal development journey.  This book is available on Amazon.
To find out more about Emotional Patterns you can visit

EmotionalPatterns.com.