Reiki Master, Past Life Explorer, Channel, Medium.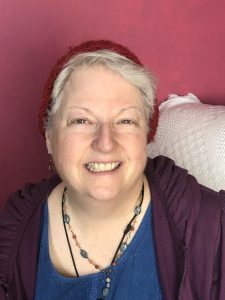 She is comfortable bringing through your guides, talking with ancestors, exploring and resolving your past lives, connecting you with your star family, and more. She believes healing takes different forms throughout your life. There isn't a pat answer to any question. She delves into the issue to find the root cause and has no problem talking to your guides until a satisfactory answer is found.
Services include:
Channeling – I allow Source in whatever persona is best suited to you to come through me to speak to you in person
Card reading: I use Earth Magic Oracle and Tarot of the Spirit deck to read,
Mediunship: I talk with your deceased loved ones to answer your question
Body  scans: Using empathic abilities, I can scan your energy to uncover blockages caused by retained emotions that may be causing physical pain.
Energy Healing: Reiki Master using energy to clear that which no longer serves you
Past Life Explorer: Accessing Akashic Records to identify past lives impacting you in your current life, identifying soul family, recurring issues.