Numerologist (Do numerology readings for individuals, couples, compatibility charts, house number rectifications etc.), Love, relationship, career Coach, Emotion and Energy Healer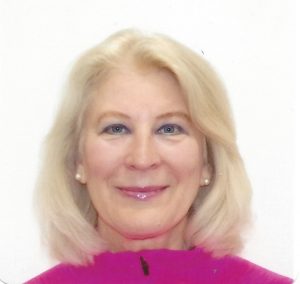 Deborah Stelfox is a numerologist, career intuitive coach, love and relationship coach, certified energy healer, meditation teacher, ordained minister and matchmaker. Deborah jokes that her need to wear all these hats in doing her work is the triple 5 in her numerology chart. However, all of her services combine to casting her as an unusual and exemplary light worker and spiritual love guru. When it comes to romantic love, she feels every pot has a lid and that if people have a passion to find their beloved, earn a better relationship or marriage, it must indeed be part of their destiny. They will likely find that significant other or greatly improve and polish the relationship they are currently in.
The byline of her company, Divine Matchmaker is "dream jobs and dream relationships. Through the window of the science of numerology and intuition, she not only has a passion to help create more ideal relationships, but to match people to their divine mission here on earth when it comes to their career. She feels everyone should wake up in the morning and say, "I Love What I Do!" That becomes an added magnet to attracting the soul mate or improving a love relationship you are already in.
Deborah really enjoyed becoming a certified Emotion Code and Body Code practitioner, which credentials her now as an energy healer. In the field of love so many attempt the journey with limiting beliefs, baggage, pain body, PTSD, and old tapes. The majority of her practice at this time is the healing work so that people become more who they really are and less who they are not. Turn on enough lights and do enough release and the inner dust and darkness fades away and Divine light takes its place. It is then that we can love ourself more first and consequently offer a more powerful love vibration to engage the process of loving and being loved. Things like connection mode, nurturing mode and ability to align to relationship and abundance goals goes up.
She has been a guest with Ted Mahr and his Out of This World Radio program as well as numerous guest appearances on KKNW 1150 AM in Seattle to either do interviews, respond to call ins needing love advice or to do a quickie numerology reading. Sometimes she has filled in as host for a show. Several years ago, she recorded and broadcast 13 radio shows on blogtalkradio.com called Dating 911 as a co-host with two other love experts. It addressed common concerns and topics of interest for those in search of a more loving and conscious relationship whether they were looking or involved already. There are a few videos and podcasts of her on YouTube.
Please contact Deborah via www.deborahstelfox.com