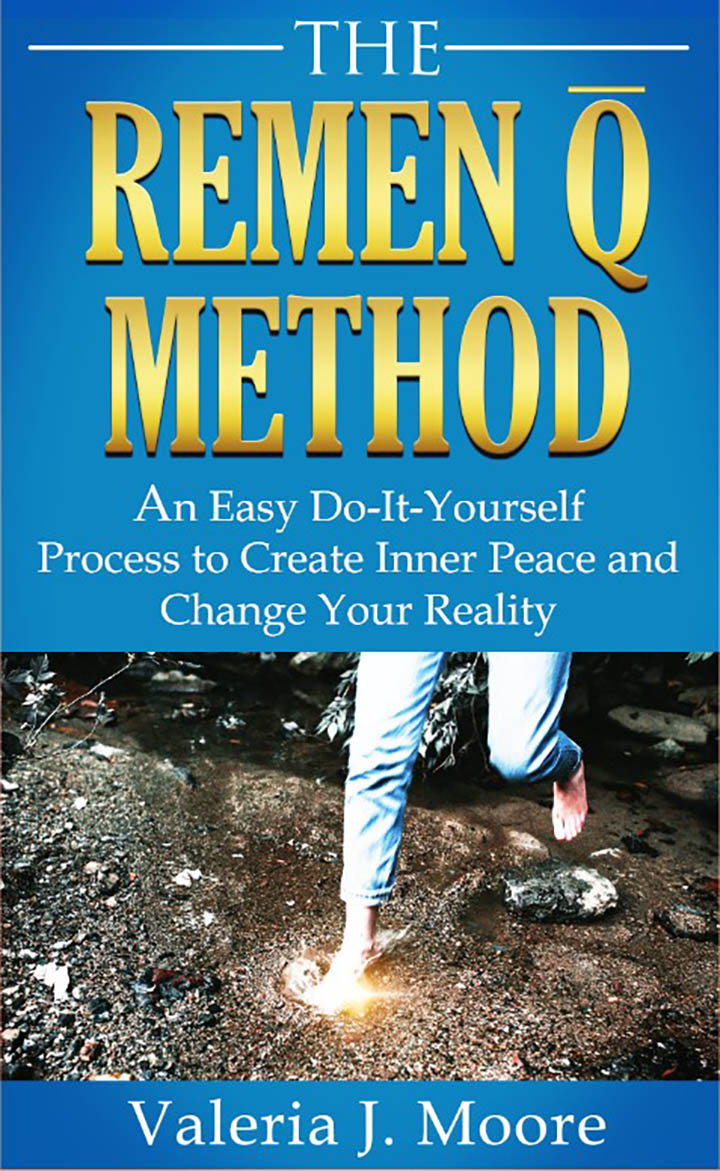 By Valeria Moore
Remen Q book Do you struggle with worry, anxiety, regrets, guilt, relation-ships and or stress?
Many of us have emotional wounding that creates disease in our bodies, chaos and drama in our relationships, reactive divisive communication and contraction in our hearts.
In The Remen Q̅ Method, Valeria J. Moore shows you a tool for achieving inner peace at the moment of non-peace. This technique is a do-it-yourself process that is simple and effective. You can do this process while standing in line at the grocery store, at a stressful family gathering or in a business meeting. Once you learn the process, it may only take five breaths and four words to shift a contracted heart in the moment. The book describes the underlying foundations that create this life-changing method of transmuting limiting non-peace. Additionally, she presents the basics for making Remen Q̅ part of a daily practice that will change your life.
Available at Amazon and Bookstores. Bookstores may have to order from Ingram. The ISBN is 978-1-7371275-0-5.
Valeria gives periodic virtual workshops. Check her website remen-q.com to sign up for notification of workshops.